Established in 1985 as the original home of American Flatbread, Lareau Farm is a historic 25 acre farmstead located on the valley floor of the Mad River. The Lareau Farm includes a bed and breakfast, the original American Flatbread restaurant, a wedding venue and event space, 10 acres of gardens, a small holding of chickens and pigs, walking and mountain bike trails, Art galleries in the Big Red Barn (April-October). Come and explore!
Hours
Monday

Closed

Tuesday

Closed

Wednesday

Closed

Thursday

Take Out 4:00pm - 9:00pm

Friday

Take Out 4:00pm - 9:00pm

Saturday

Take Out 4:00pm - 9:00pm

Sunday

Take Out 4:00pm - 9:00pm
Contact American Flatbread Waitsfield
Being a good neighbor is part of American Flatbread's mission.  We wouldn't be here today without the strength and support of our community. As a way of giving back, we host weekly Benefit Bakes where we donate a portion of every flatbread sold to an organization working to improve our community.  These evenings are dedicated not only to raising funds but to raising awareness around community issues and individuals.
GOOD FOOD HELPS
If you have a local organization that you would like to raise awareness for and would like more information on our Benefit Bakes, please email us using the link below.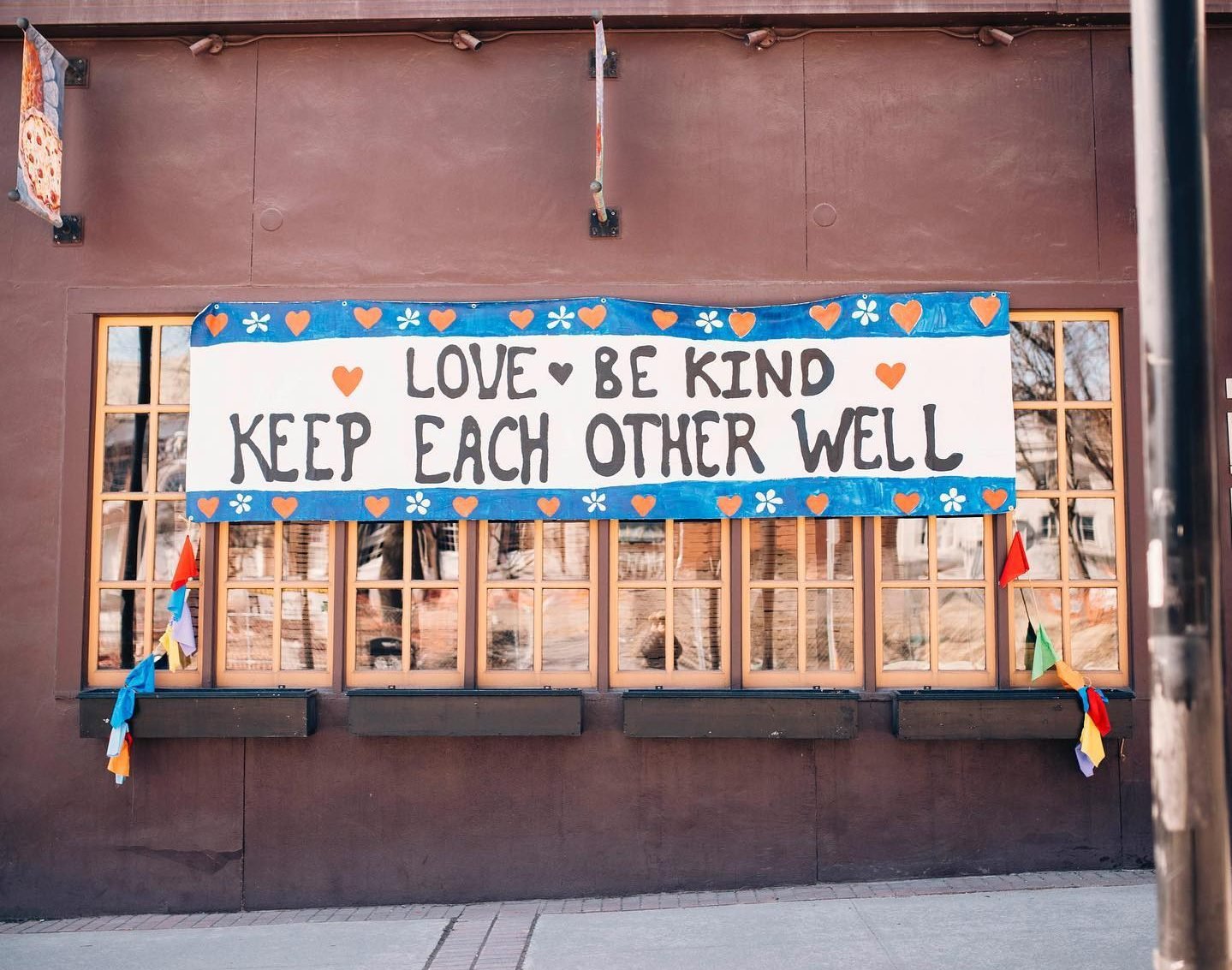 Host your event at our farm in Waitsfield or bring the American Flatbread experience to the site of your choosing with our mobile oven!
American Flatbread brings a unique experience to your special event. Our traveling hearth oven was handcrafted for us by artisans in Maine and features a special patina dome. Wow your guests with handcrafted flatbreads served from our roaring mobile wood fire.
We delight in serving parties that share our love of good food. Our mobile oven has baked at both large and small events, from huge public parties in Central Park NYC to intimate family gatherings.
We tailor menus to each event and look forward to working with you to make your event special, exciting and unique!
Join The Waitsfield American Flatbread Team
American Flatbread is always accepting employment inquiries from enthusiastic and passionate people to share in our philosophies of serving real food, supporting local farms, as well as giving back to the community. If you are ready to work in an environment that supports you and the work we'll be doing together, then apply today!
May, 2021:
The Lareau Farm in Waitsfield is looking to hire front of house staff for its restaurant. In preparation for a changing hospitality environment we are implementing a new service model. Although initial responsibilities for the current opening will be interacting with guests, we are now cross-training team members on several positions. If you are interested in working in a dynamic restaurant, on a beautiful farm send a message to savitri@americanflatbread.com.