Welcome to Burlington Hearth & Brewery where we work daily toward the apex of artisanal flatbread and handcrafted beer.  Join us and celebrate Burlington's local community 'third place', 7 days a week.
Our story begins when partners, Paul Sayler and Rob Downey, began dreaming and planning for a pizza and beer restaurant shortly after they met in 1995. They then began the process of renovating what was the old Burlington landmark, Carbur's, to open what would become American Flatbread Burlington Hearth. Their dream was to open American Flatbread restaurants in local communities and to use this venue to bring back the "third place" and the values that this represents. American Flatbread Burlington Hearth is a unique place that has been established and sustained by our local community. It is a place to "share our food." Our goal since we opened in 2004, is to provide a superior experience consisting of clean, wholesome food grown by local farmers, and made by artisans that care about the food they create. We take the time to do this because we believe that "Food Remembers," and "Good Food Helps."
Hours
Monday

11:30am - 10:00pm

Tuesday

11:30am - 10:00pm

Wednesday

11:30am - 10:00pm

Thursday

11:30am - 10:00pm

Friday

11:30am - 11:00pm

Saturday

11:30am - 11:00pm

Sunday

11:30am - 10:00pm
Contact American Flatbread Burlington
We take a limited number of reservations for parties of 7 or more at our 11:30am or 5pm seating. Otherwise we are first-come, first-served. Please check in with our Host and we will either be able to seat you right away, or give you an estimate of how long your wait will be, in which case you can explore the downtown Burlington area and we will text you as soon as your table is ready. To inquire about making a reservation for a party for a group of 7-26 please call 802-861-2999.
All beers are made in house and are available to drink on site, most are available to take away in a growler.
Below is a list of our current offerings.
Evzen 11 ° (Czech Pilsner) 4.2% – Classic lager brewed with all Czech ingredients. Floor-malted Moravian barley and spicy Saaz hops round out this bohemian delight. Na Zdraví.
Ahoy! (Czech Amber Lager) 5.7% – A Polotmavé Speciální Pivo showcasing Moravian floor-malted barley and Kazbek hops.
Dörnbecher (Southern German Pilsner) 5.4% – Straw colored lager with notes of bread and honey, balanced by floral Noble hops. Crisp, dry and refreshing.
Remain In Light (Pale German Ale) 5.3% – Unfiltered and light boded. Pale like a pilsner yet fruity like an ale. A perfect choice from aperitif through digestif. A beer like this comes once in a lifetime.
Bamberg Helles (Rustic German Lager) 5.0% -Classic golden lager showcasing Pilsner malt with a hint of Beechwood smoked malt. Brewed to pay homage to one of our favorite beers Bamberg.
Alonzo Floriano (Italian-style Pilsner) 5.0% –A golden lager brewed with Italian barley grown close to the Adriatic Sea. Noble hops off hints of citrus, fresh cut flowers and herbs. "Cin Cin!"
Astral Spirits (American IPA) 6.4% – Sturdy hop backbone and downright flavors of mango, grapefruit, and dank resin. Galaxy, Strata, HBC 586 and Simcoe hops forge a delightful path together and lift you to another dimension.
Historical Fiction (India Pale Ale) 5.0% – Imagine an IPA brewed in India, back when IPA began. Maris Otter malt, English hops, mango, jaggery sugar and a hint of lactose. Dry-hopped with El Dorado. Tropical, citrus, bold yet sessionable.
Ruby Rosé (Farmhouse Ale with Fruit) 6.2% – A rosé-like Farmhouse ale. We picked the fruit of an entire cherry tree at Shelburne Orchards and conditioned them in this light, tart effervescent ale
Mixed Up (Saison) 7.3% – Tart and funky. Brewed with a blend of six malts, fermented with six yeast strains and aged in Calvados barrels from Shelburne Orchards.
Widget (Irish Dry Stout) 4.4% – A classic Irish Dry Stout that showcases roasted malt and flaked barley. East Kent Goldings hops balance out the malt in this black creamy ale with a light finish.
Balthazar (English-Style Strong Ale) 7.7% – Garnet hued, showcasing a rich and full-bodied malt character, as well as slightly fruity esters from the yeast. Brewed with Maris Otter, as well as crystal and chocolate malts with East Kent Goldings hops.
Night Moves (Baltic Porter) 7.7% – Rich, smooth, malty lager. This style, originated in the Baltic Region, is influenced by English Porters and Imperial Stouts. Isn't it strange how the night moves, with autumn closin' in?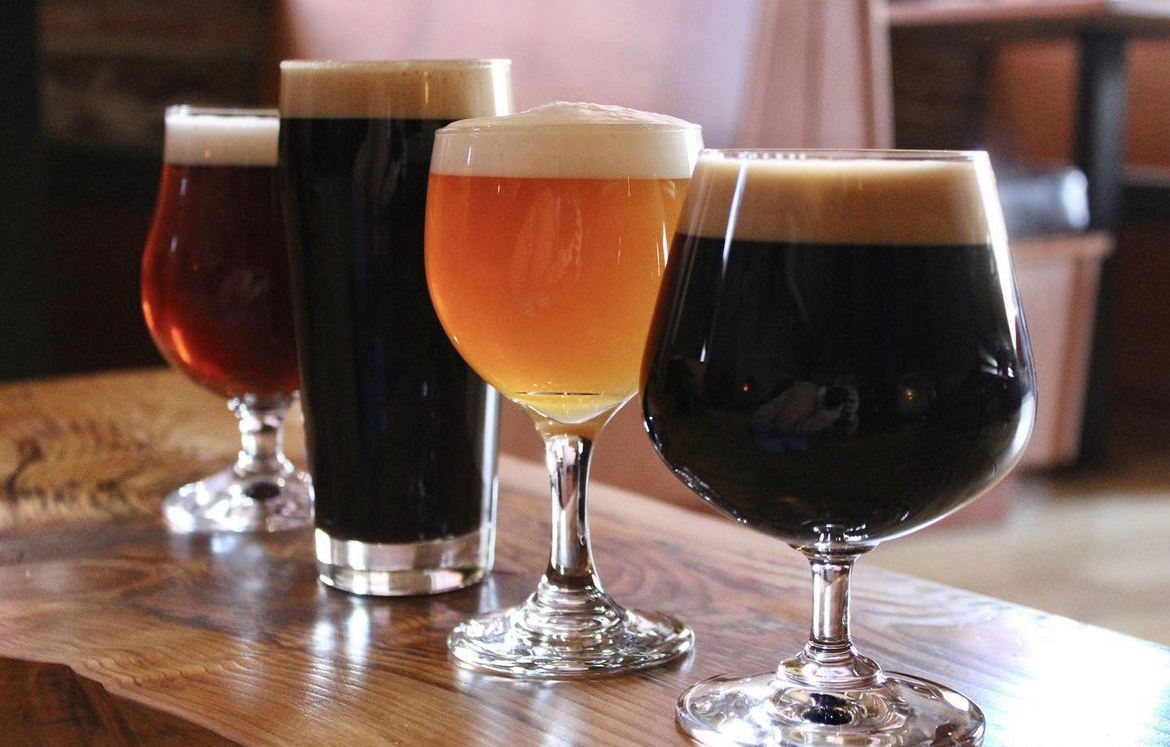 Being a good neighbor is part of American Flatbread's mission.  We wouldn't be here today without the strength and support of our community. As a way of giving back, we host weekly Benefit Bakes where we donate a portion of every flatbread sold to an organization working to improve our community.  These evenings are dedicated not only to raising funds but to raising awareness around community issues and individuals.
GOOD FOOD HELPS
If you have a local organization that you would like to raise awareness for and would like more information on our Benefit Bakes, please email us using the link below.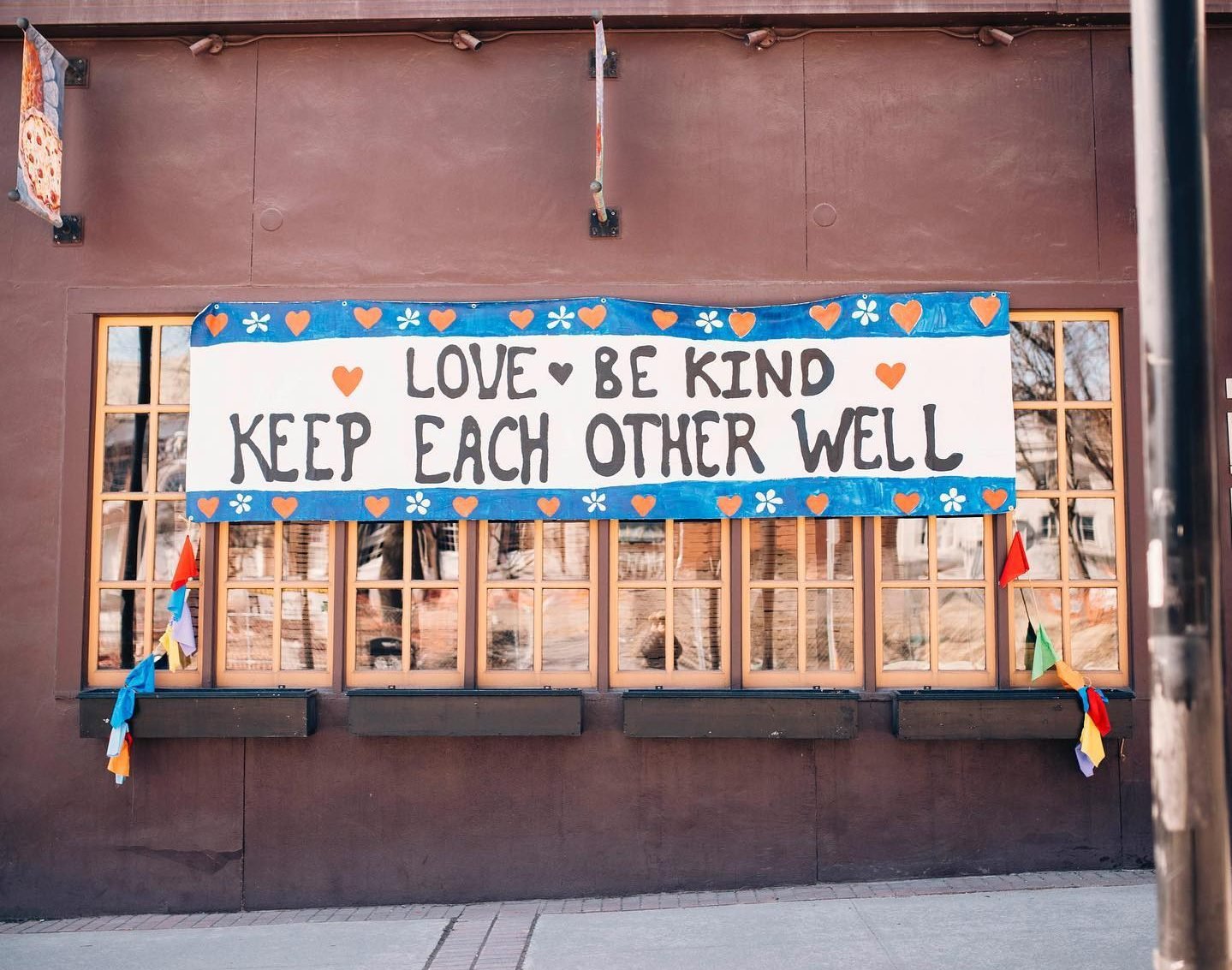 Join The Burlington American Flatbread Team
American Flatbread is always accepting employment inquiries from enthusiastic and passionate people to share in our philosophies of serving real food, supporting local farms, as well as giving back to the community. If you are ready to work in an environment that supports you and the work we'll be doing together, then apply today!