Welcome to Middlebury Hearth!
In the historic Marble Works district.
The Marble Works once processed marble and other rock from Brandon, Vermont. Many historic buildings in the area, such as St. Mary's Church which was completed in 1903, were built incorporating this local marble and are still standing. In fact, the Marble Works themselves were erected with  scrap marble accumulated during the processing! Today, the Marble Works hosts many Vermont-owned businesses and is a hub of activity in downtown Middlebury.
Hours
Monday

Closed

Tuesday

Closed

Wednesday

5:00pm - 9:00pm

Thursday

5:00pm - 9:00pm

Friday

4:30pm - 9:00pm

Saturday

4:30pm - 9:00pm

Sunday

11:00am-3:00pm BRUNCH!
Contact American Flatbread Middlebury
Being a good neighbor is part of American Flatbread's mission.  We wouldn't be here today without the strength and support of our community. As a way of giving back, we host weekly Benefit Bakes where we donate a portion of every flatbread sold to an organization working to improve our community.  These evenings are dedicated not only to raising funds but to raising awareness around community issues and individuals.
GOOD FOOD HELPS
If you have a local organization that you would like to raise awareness for and would like more information on our Benefit Bakes, please email us using the link below.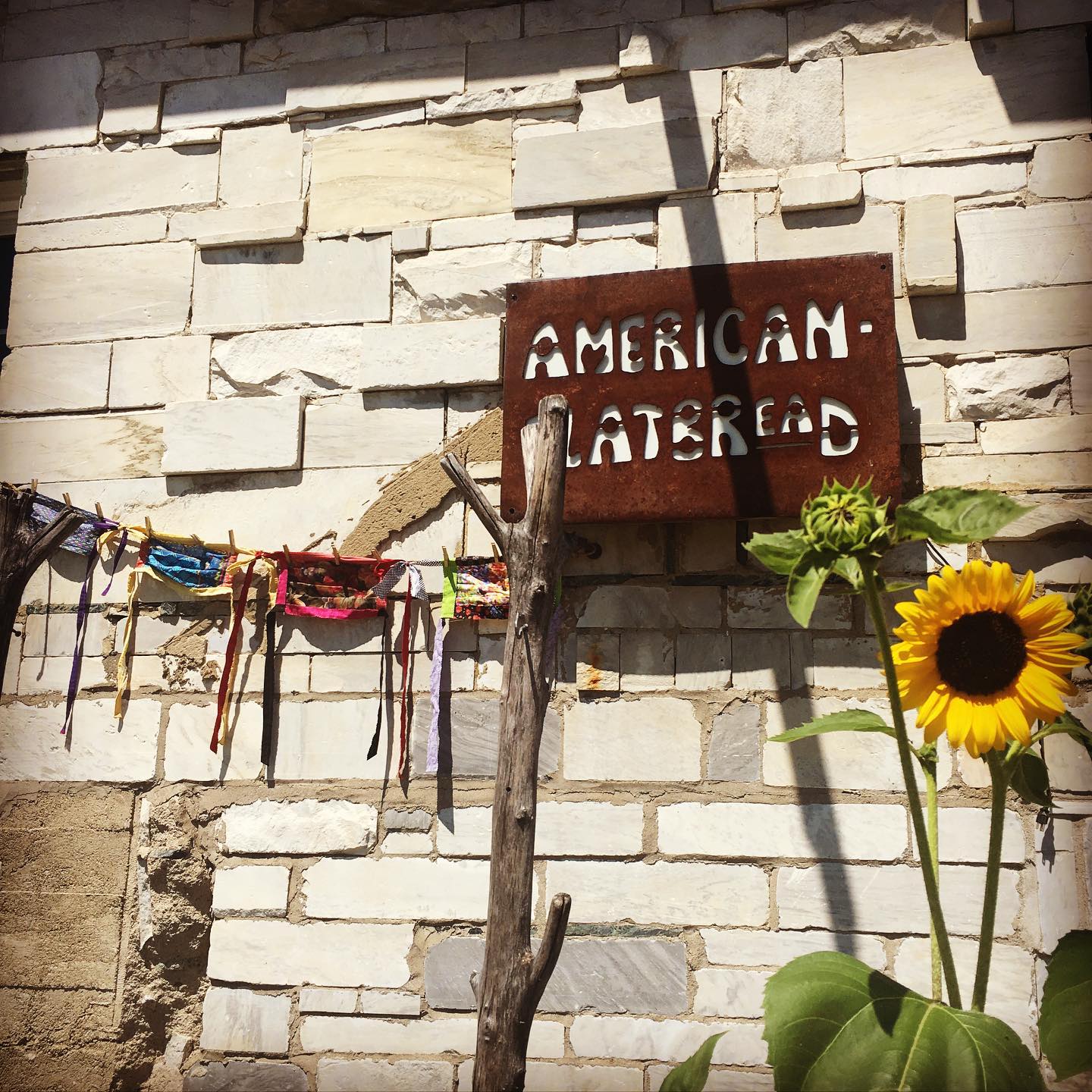 Join the Middlebury American Flatbread Team
American Flatbread is always accepting employment inquiries from enthusiastic and passionate people to share in our philosophies of serving real food, supporting local farms, as well as giving back to the community. If you are ready to work in an environment that supports you and the work we'll be doing together, then apply today!  We are currently bolstering our leadership team.  If you have an interest in growing with us while using your creativity and critical thinking, we offer competitive pay and a good benefits package that supports the health and well-being of our staff.